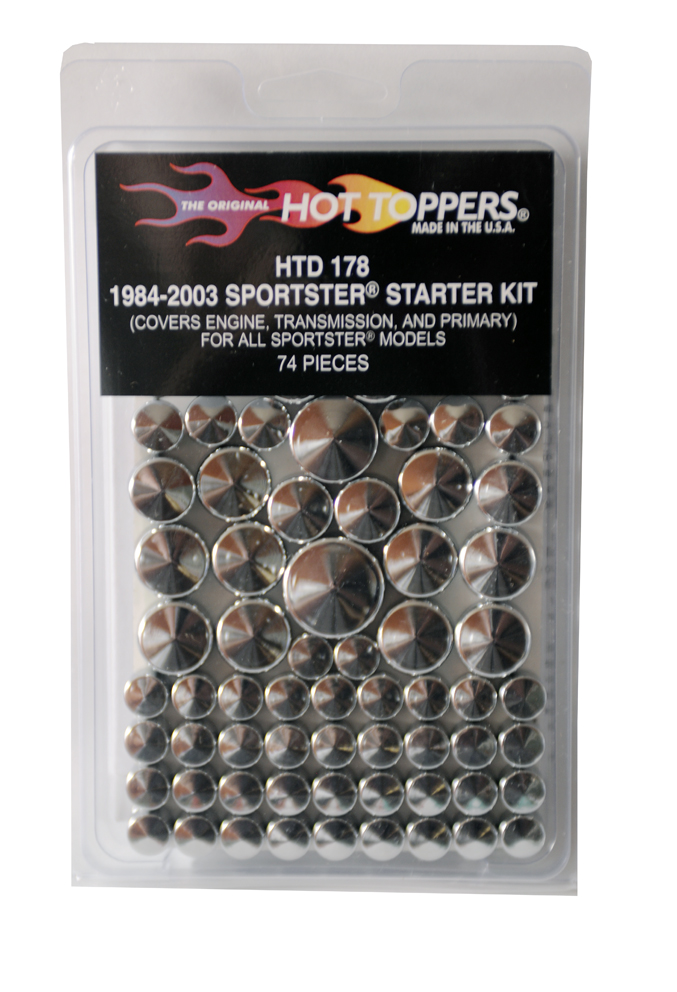 Hot Toppers HTD178 kit.
Chrome.
1984-2003 Sportster starter kit.
Covers engine, transmission and primary for all Sportster models between 1984-2003.
74 pieces.
Price includes postage.

Speedline Moto Special Offer*
All Hot Toppers kits supplied by Speedline Moto come with a free pick that can be used to remove Hot Toppers when necessary.