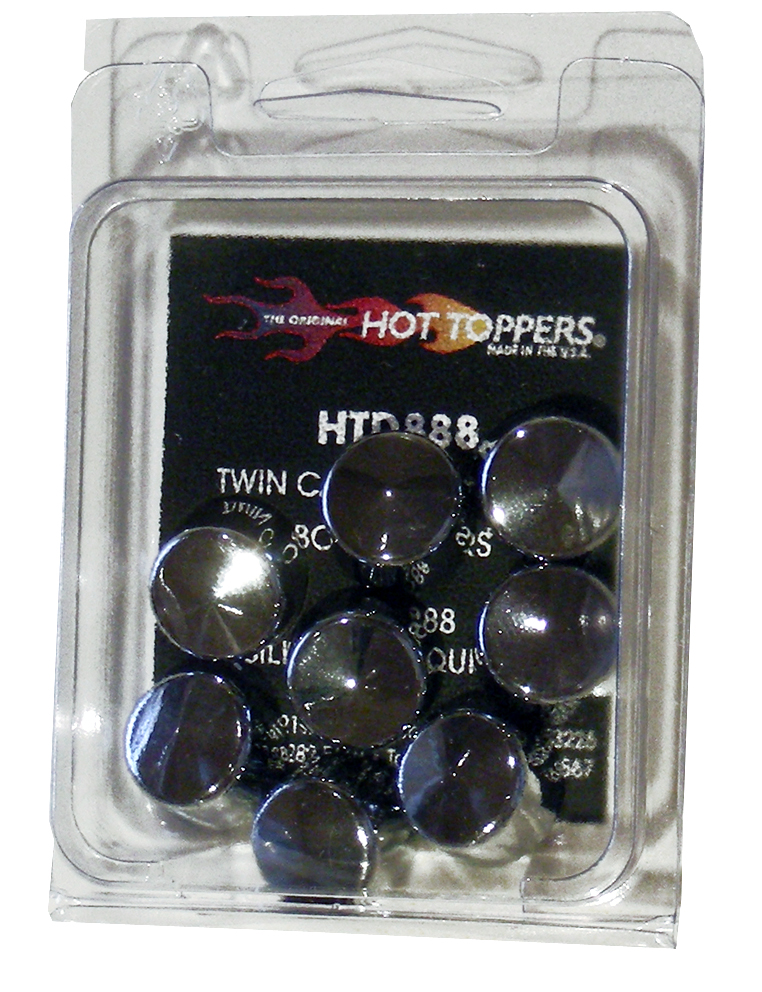 Hot Toppers HTD888 kit.
These covers are CHROME.
Twin Cam Rocker Box kit.
Covers Twin Cam rocker box bolts.
(Requires a dab of clear silicone on stem).
8 pieces (to cover visible bolts only).
Price includes postage.

Speedline Moto Special Offer*
All Hot Toppers kits supplied by Speedline Moto come with a free pick that can be used to remove Hot Toppers when necessary.