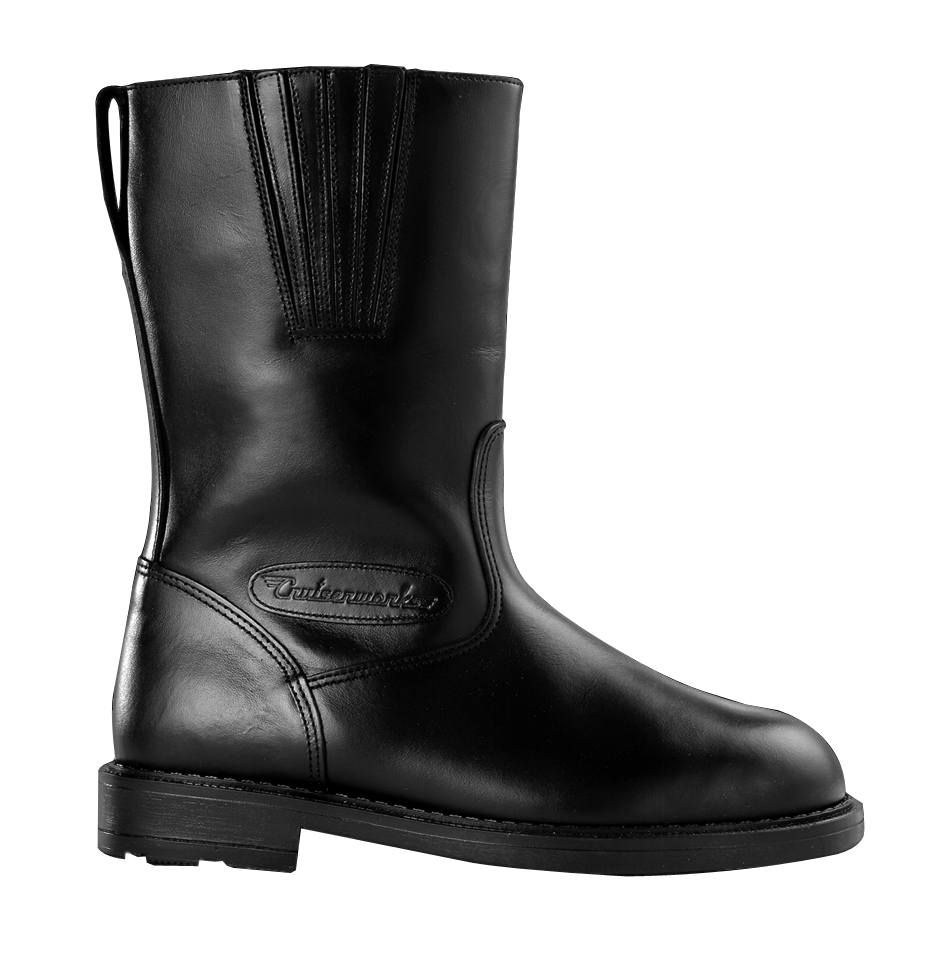 Made with the same great technology as the Classic, this Tour boot has no straps or buckles. The Tour boot has two expandable gussets for an easy and comfortable fit. These Tour boots are easy to clean and maintain.

• 100% Made in America by an ISO 9000 manufacturing process.

• Waterproof guarantee with proper care and recommended boot dressing
• Ride and walk for hours of comfort and stability. No need to carry additional footwear.

• No straps or buckles.

• Two expandable gussets for an easy fit.

• Kevlar fabric sewn into the heel section of each boot to provides additional protection for you ankle.

• High quality Yukon Gold leather provides durability and comfort. Natural leather breathes, giving you many years of riding comfort and a molded fit, in all weather conditions.

• TPU Outsoles are the highest quality outsoles, maximizing durability, traction and oil/chemical resistance.

• Bi-Fit mid-soles provide superior one piece arch support for maximum comfort and flexibility without compromising structural integrity of the foot bed.

• Our exclusively cemented outsole allows the boots to be resoled, ensuring a long lasting boot for years of molded comfort to your feet. This feature increases the life of the boot and significantly reduces your annual footwear costs.