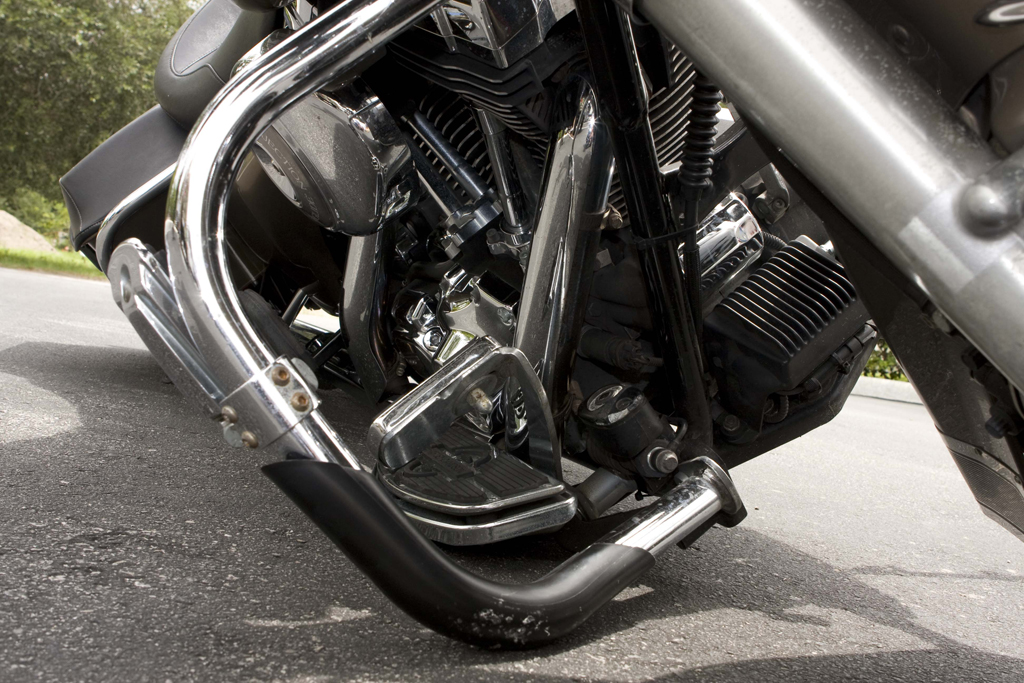 For delivery to customers in Europe.
Now you can ride to your true potential, with the confidence that your crash bars will be protected.
If your crash bars are already ugly and damaged Pro-Guards are a great way to make them look new again!
Available as a Full Set of 4 (2-Front & 2-Rear) or for Front Only.
Free Shipping!!!
No need for tools or hardware! Pro-Guards simply snap on and off and will fit most Original Equipment and aftermarket crash bars. Pro-Guards are made of an unbreakable polypropylene and will protect your chrome in the event of a tip over or low speed crash.
If your new Pro-Guards do not fit your bars properly, we will refund your purchase price without question.
Please note that they will not fit on "circular" bars, like those on the new Sportsters.
Pro-Guards will not work on the Kawasaki Nomads equipped with the large diameter bars either.
Price includes shipping to Europe.